4 Most Awesome Jobs If You Love Dogs
Dogs have become an integral part of humans' domestic history since time immemorial, so it's no surprise that some of the services revolving around them naturally evolved into coveted careers....
First, pet groomer. Responsible for styling dogs and pushing their fur in summer, because many dogs are afraid of heat, such as sled dogs. Besides, opening a pet groomer of your own is also very common in the career that pet groomers plan for themselves. 
Second, pet nutritionist. Help different types of dogs match food, so that dogs can grow up healthily, have shiny hair, and make them lively and active. When you have no time to feed dog, some automatic feeder can help you! 
Third, pet trainer. Train the dog's living ability, shake hands, close and open the door, go to the toilet by yourself. Some chew toys also can train the dog's natural nose.
The last one, pet doctor. As we all know, it is possible to treat dogs and take care of them, such as molar sticks during teeth grinding and dog cleaning.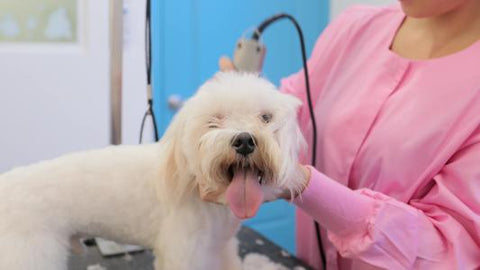 If you enjoyed this article and want to learn more about pet care, visit our blog section. On visiting, you'll find all pet-related blogs!